The country's largest scientific Olympiad Brazilian Public School Mathematics Olympiad (Obmep) will increase further. The organization is inaugurating the event Junior OlympicsThe first scientific competition aimed at students in the area 2nd to 5th year of primary school. This is the first time that second and third graders will participate in a national level knowledge competition.
"OBMEP encourages students to explore certain subjects. We participate not only in mathematics, but also in other subjects. It's a helpful tool for students in school. And as soon as possible, I believe it will be better for them to understand that the Olympics are a better way. ", Said Roberto Philho, Professor of Iscola Municipality. In Pompeu Armento, Maceió, who will enroll in the school from the 2nd year of the competition. "We notice an interest in learning more among the students, looking for the unknown, the new. The Olympics help to awaken it. We are now in the middle of the Astronomy Olympics and we are building a rocket!"
Municipal, state and federal public schools You can apply from all over Brazil May 2nd At Obmep Mirim. According to the organizers, the aim is to encourage mathematics education and transform children's relationship with discipline in primary grades, introducing creative and fun aspects to the learning process.
"Of course, competition is not the main issue when it comes to dealing with young children. In fact, we're going to play a big game twice a year to stimulate math education," said Marcelo Vienna, director general of the National Institute of Pure and Applied Mathematics (Impa). Which hosts Obmep.
Vienna recalls that 16 years after the Obmep in Brazil, there is already a huge academic literature analyzing the positive effects of the Olympics on Brazilian students. There is already specific evidence, for example, that schools involved in this event improve the average performance of all – that is, even those who did not participate in the test.
"Prova Brasil has an average of 18 points for one year of learning. The schools that were busiest in the Olympics scored an average of 26 points. It seems that half of their extra years have been spent in school. And the important thing is that it is not just for competitors, For ", explains Vienna.
For Claudio Landim, general director of Obmep and deputy director of Impa, innovation is another step towards improving the quality of basic education.
"In the country, barriers to teaching mathematics lie in the primary school years and creating thought-provoking questions for students who are still learning to read and write," he said.
In 2018, Impa began the process of incorporating primary years with OBMEP – Level A, targeting 4th and 5th year students in elementary school. Now, with the Junior Olympics, the project has been extended to 2nd and 3rd year students.
Late Lesbian: Women tell how they saw their bodies discover new pleasures after 30
Registration is free and must be done by the school or education department between 2 May and 16 June on the Children's Olympic website – Obmep, which will be available soon, as well as the regulations. The person responsible for the application must report the total number of participating students by level: Mirim 1 (2nd and 3rd year of primary school) and Mirim 2 (4th and 5th year of primary school). Not every student needs to register.
"Participation is a way to help teachers at this school level where they have no specific training in mathematics, but in pedagogy. And also, in general, they do not have a very good relationship with the subject," Marcelo explained.
A 2nd and 3rd year teacher at the Marietta da Cunha Silva Municipal School, with a degree in a general course and paper (Portuguese and English), Elizangela de Andre do Nascimento says she has made great strides in her mathematics education experience at the Carioca Olympics in Rio de Janeiro. .
"It arouses in me a greater desire to work on mathematics every day. It is seen as something very difficult and we have to get rid of this idea from the very first year. It is not a seven-headed beast. We should always use it in our lives." Nasemento, a 2nd year teacher who was the most medal-winning student on the network, said he would take a course at Columbia University in New York.
The Junior Olympics will be held in two stages, both implemented by the school. Episode 1 is held on August 30, and consists of a qualifying test consisting of fifteen objective questions (multiple choice). At this stage, the classified students will be able to participate in the second part of 11 October consisting of fifteen objective questions. The content of the test corresponds to the level of education of the students, which is divided into two levels: Mirim 1 and Mirim 2.
"Olympiads at all levels are not based on knowledge, but on reasoning. Of course, it respects BNCC, but it does not focus on content. It puts the child in front of a problem to solve with basic math, which means Not easy. Problems are difficult, it is not easy to make the right argument. But you don't have to study a lot of books, you have to show the ability to think and solve problems ", Viana evaluates.
In addition to the Brazilian Mathematical Society (SBM), the 1st Junior Olympics is hosted by IMPA with the support of B3 Social, CAPES and CNPq. The competition is promoted by the Ministry of Science, Technology and Innovation (MCTI) and the Ministry of Education (MEC).
To see
Lies
InMetro has inspected more than 7 million children's products since 2020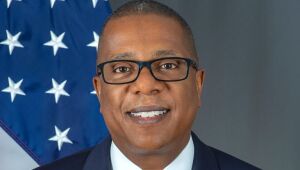 International
US refuses to invite Cuba, Nicaragua and Venezuela to US summit