This Thursday (26), Cras Área Lagunar's Service for Co-existence and Strength of Bond (SCFV) launched the 'Library in the Square' project with storytelling, games and lots of fun for kids to enjoy reading. About 30 children took part in the action.
The first activity was about Monteiro Lobato, the author of the Picapau Amarelo site. The unit's social educators, Anna Christina Lima, Jean Modesto and Maria Das Grassas will dress up as Visconde de Sabugosa, Emilia and Donna Bentar and tell stories involving children.
According to Cras Área Lagunar, teacher of Ana Cristina Lima, the first activity celebrates Children's Book Day, celebrated on 18 April.
"Due to the holiday, we could not start the project on April 18. We always take our kids for a walk at the Graciliano Ramos Library, but activities are postponed, so we come up with this idea. Today's action will take place in Prasa Sinibu, but it was raining and the activity took place at the club in Phoenix Alagoana. Through the project we want to encourage them to enjoy reading in a fun and enjoyable way ", explained the educator.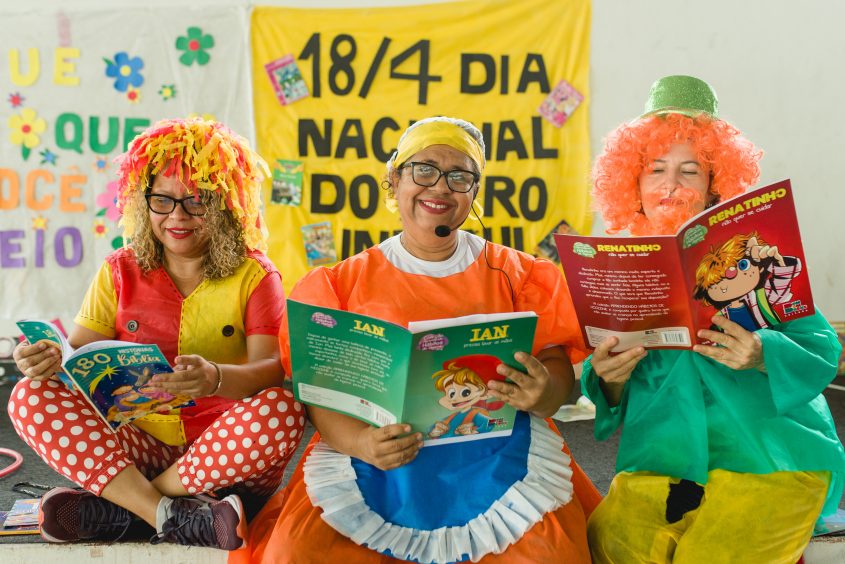 Editora Ciranda da Cultura has donated children's books for children. The books will be delivered from group to child so that they have access to all the work and have a sense of responsibility to take good care of their copy.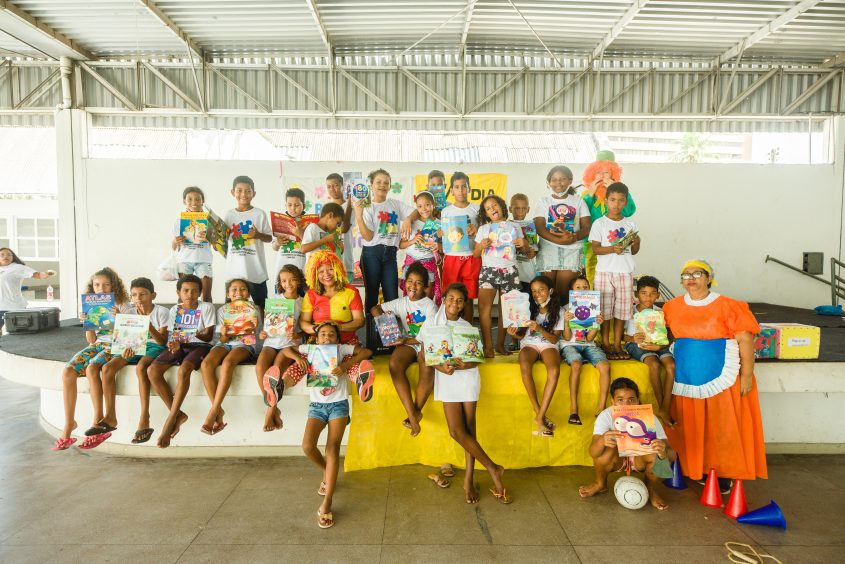 Daughter Resa Isabel, 10, won her first children's book.
"I really liked the gift and I'm going to read it at home. In today's game I like to dance with Emilia even more," said Resa.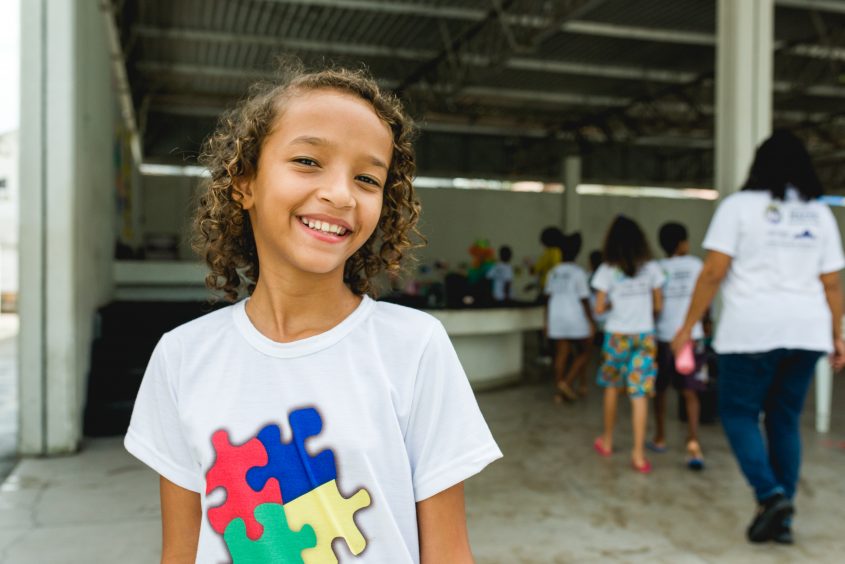 Social educator Jean Modesto spoke of the importance of the project.
"Since there were so many learning deficits in the epidemic, we want to encourage them to read through this project, Monteiro delivers the great works of Lobato," the physical education teacher highlighted.
Jemerson Cow, 10, took part in the activity and was the most excited. "I really enjoyed the game. I read some books by my friends and I got another book. I want to read more to improve my reading, "said the boy.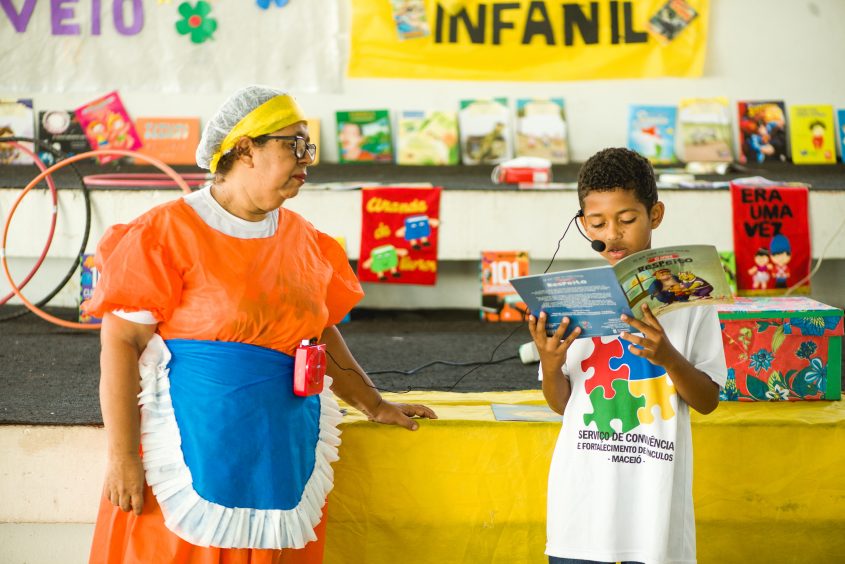 Rodolfo Mateus, 9 years old, also had a lot of fun.
"I really enjoyed playing with the aunts and the stories. I don't really like reading, but I promise I will read the book I got, "Rodolfo promised.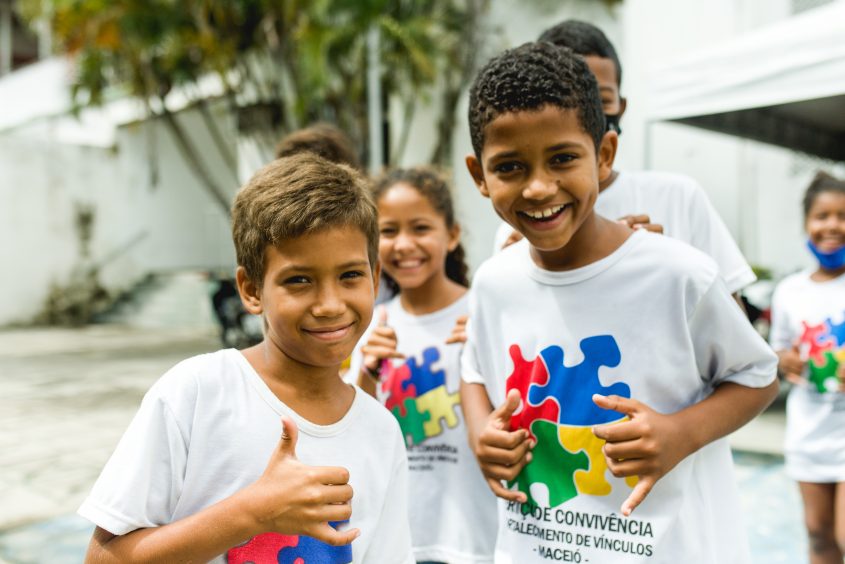 Cross lagoon area
The Reference Center for Social Assistance, (Cras) is located in জেলারrea Lagunar, Rua Agnelo Barbosa, 527, Prado District. Children in the area who wish to participate in this and other activities may ask a parent to contact the unit at (82) 3312-5945, from 8am to 4pm. Children's groups are held every Thursday morning and afternoon.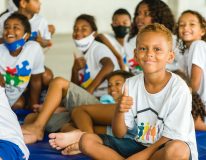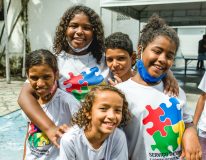 About 30 children took part in the first day of the project. Photo: Gabriel Morera / Secam Macio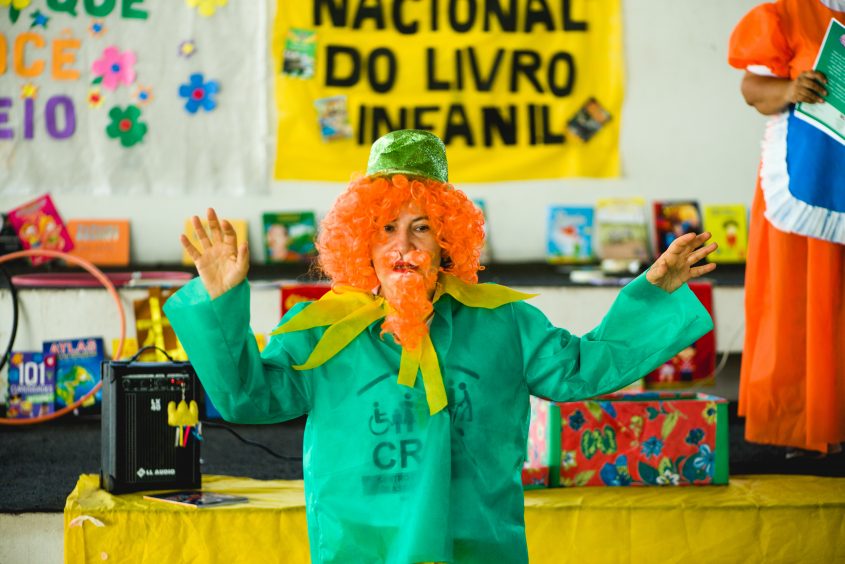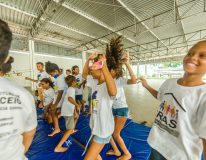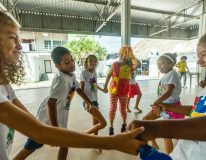 About 30 children took part in the first day of the project. Photo: Gabriel Morera / Secam Macio
Semas

Avenida Comendador Leão, 1383 – Poço
CEP 57025-000 // Phone: (82) 3312-5900
Opening hours: Monday to Friday, 8am to 2pm
.