GOL resumes flights between Brasilia and Orlando
The GOL Linhas Aéreas Operated in a festive atmosphere on the morning of 13 May, its first flight from Brazil to the United States since March 2020, departing from Brasilia (BSB) to Orlando (MCO).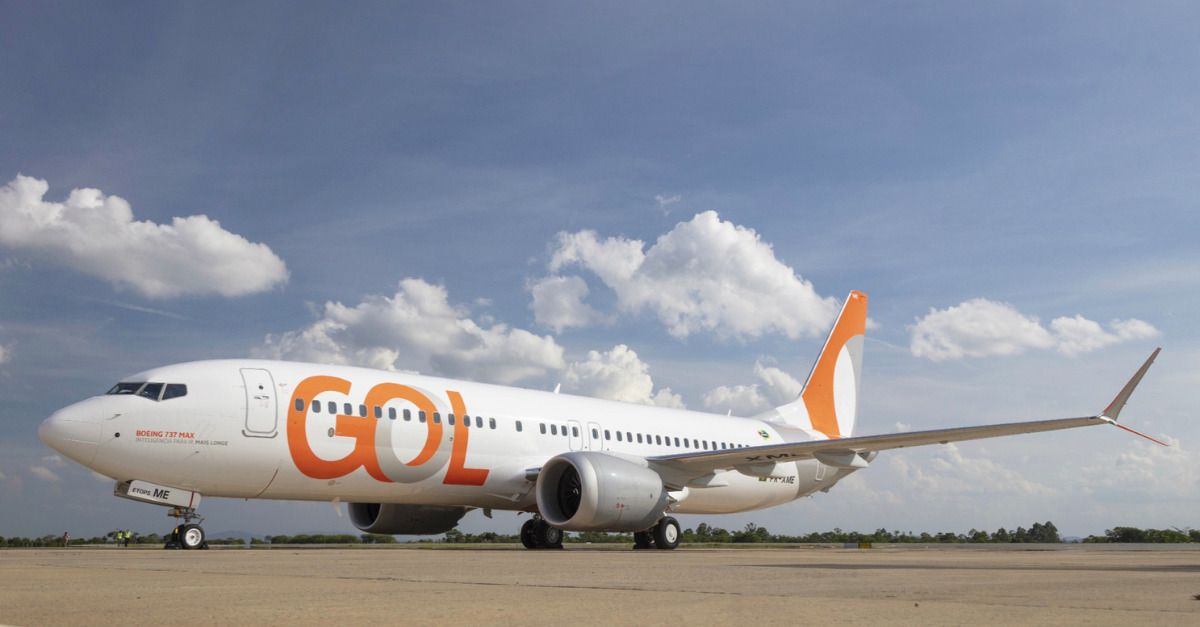 "Let's Goal", the title of the campaign for the return of GOL in the United States, although in English, could not be more direct and suggestive. So much so that the tone of celebration and joy – above all, we are talking about Orlando – points to the moment when the company appears as a partner of Universal Orlando Resort.
Although the international flight departs from Brasilia, all guests boarded primarily in Congonhaus / Sওo Paulo, from where it is easy to travel to the United States: GOL maintains an exclusive check-in facility for customers traveling around the country at this airport. Also to celebrate, the crew chief, Commander Manoel Burg, the company's chief pilot.
In addition to offering a welcome toast with sparkling wine, customers received a sweet "well-blown", a version of "Bem-Casado" for the moment of celebration on board, and the latest issue of GOL Magazine.
Luiz Teixeira, aka Tex, GOL's commercial manager for the international market, was present on the route, who said the following: Speech Flight time: "Our joy of returning to Orlando does not fit this plane. It is good to take you to this magical and fun destination. There are four weekly flights, from Brasilia to Orlando, a city made for the whole family. So, are you ready for this super trip?" ? So, all we can do is make a good trip and … let's score a goal.
GOL is a partner company in the city of Orlando and Visit Orlando, which represents all the parks and attractions the place has to offer. To re-launch this important international route, Universal wanted to join GOL and support us on this press trip with journalists and influential people. We're thrilled and excited to be able to take these people on a tour of one of Orlando's most visited parks.
Florida is a tourist paradise not only for Brazilians but also for many Americans. Orlando is known as the fun capital of the world and will again be a destination for our customers. In both Orlando and Miami, GOL's presence promises to reduce the growing distance between the United States and Brazil. "
"Orlando is one of the most coveted destinations in the United States, and the reopening of this route could not have come at a better time. We want the Brazilians to resume their travel plans, and the Universal Orlando resort town will be open to welcome everyone. More news will come." Strengthen our partnership. "Gabriela Cavalheiro, director of business development for Latin America at Universal Parks & Resorts, commented.
As part of the whole flight journey, the company offers this fun in Brasilia and Florida, as well as on all other domestic and international routes, GOL Online, a free entertainment platform that includes films, series, documentaries, courses and live television.
---
Flight schedule
Brasilia – Orlando
The inaugural flight from Brasilia to Orlando departs from the Federal District International Airport at 9:50 a.m. and lands at 4:59 p.m. (local time) in the "Fun Capital of the World." Conversely, the inaugural flight departed at 10:10 pm on 13 May and landed in Brazilian territory at 7:10 am local time on Saturday (14).
There are four weekly frequencies between the two cities:
Brasilia – Miami
After Orlando, it was Miami's turn to take a direct flight from Brasilia again. On Tuesday, May 17, the BSB-MIA route will also operate four round-trip flights a week between the two international airports. Both routes will start daily flights from July, and the most advanced aircraft in GOL's fleet, the Boeing 737 MAX, will operate in an international configuration with a capacity of 176 passengers.
Today, the company has 34 MAX aircraft active, a number that should reach 44 by the end of this year.

---
Quick connection to Brasilia and Florida
Since November 2018, the agency has included Orlando and Miami from Brazil as American destinations, with routes suspended in March 2020 due to the epidemic. Now, in full recovery, GOL says it is ready to make an internal connection with the United States in just 50 minutes, especially from Congohanas, Guarulhos, Riogaleo, Santos Dumont, Salvador, Fortaleza, Belem, Curitiba, Florianopolis and Porto Alegre to Porto Alegre. . .
American citizens who travel to Brazil for tourism or business, and Brazilians who travel to or live in the United States find a unique opportunity to connect with the capital Brasilia in a comfortable, fast, and secure way with the offer of GOL flights to Orlando and Miami. These strategic points, among the numerous domestic destinations offered by the company in Brazil. Also, customers arriving in Florida with GOL will be able to connect more quickly From 30 locations in the United States served by partner company American Airlines.
---
Tickets for Orlando and Miami can be purchased here GOL website And calls to the app, to the GOL store at the airport, to the relationship center (0300 115 2121) and to the travel agency.
Thinking of flying directly between Brazil and Florida with GOL?