Mental illness in children and adolescents is a common concern for contemporary families. Parents find it challenging to learn how to communicate with young people who are increasingly connected to the Internet and are less willing to talk at home. In order to facilitate this conversation, the teacher said Hugo Monteiro Ferreira Wrote the bookFourth generation: When children and adolescents teach us to love", Published by record labels.
"I talk a lot and at these events, parents start asking me what they can do to help their children who spend a lot of time at home. That's when I begin to recognize that something is happening to these families that schools or other social organizations have not noticed, "recalls the teacher who coordinates. Nucleus of Human Care of Federal Rural University of Parnambuco (UFRPE).
The author calls a "bedroom generation" a group of boys and girls, including age 11 and 18 years old, Which has obvious emotional fragility and deep emotional pain. They spend more than six hours isolated in a single room, having little or no conversation with other people in the same house. The book's analysis is based on a survey of 3,115 people of this age conducted in Brazil's five capitals: Recife, Massio, Natal, Rio de Janeiro and Belo Horizonte through questionnaires, interviews and discussion groups.
Based on the information collected, Hugo placed some notes related to the young participants in the study. "Most of them had a general behavior, which was already related to bullying and cyber bullying as well as self-destruction or psychopathology. Some have cut themselves, thought of suicide or have symptoms of depression, for example. I think the book It can help both children and adolescents who feel lonely, as parents and educators, who do not know much about how to act in this situation, "he said.
Also experienced in the field of literary fiction, Parnambuco-based Paraiba sought to give the book a language accessible to a wide audience. "My biggest challenge was to transform a dense element into a fluid, poetic text that was, at the same time, consistent. Who, who was already shortlisted for the Jabuti Prize, in 2014, with the children's "Emilio" ou Quando se nas com um um … the volcano next door ".
At the end of the book, the teacher gives some guidelines for a nurture that strengthens the emotions of sons and daughters. For him, what parents lack is dialogue with listening. "We have not learned to listen. Adults have many preconceived notions that when they stop listening to children or adolescents, they are already judging, condemning or comparing. Families need to welcome their children as they are. In this way, you help establish the parameters of authority, but without authoritarianism, "he advised.
The publication also reflects the role of the school environment in shaping this young person. According to Hugo, there is an old school model that can do more harm than good to students' mental health. "I call it a disciplinary school, whose role is basically to transmit content. This school does not help, because it denies the identity and reality of children and adolescents and the context in which they live. The opposite is the school of dialogue, the plural, which I call transdisciplinary. It will help students build relationships, communicate information and use it in life, "he said.
"The Fourth Generation: When Children and Adolescents Teach Us to Love", published by Record
Service:
"The Fourth Generation: When Children and Adolescents Teach Us to Love", by Hugo Monteiro Ferreira
Record Publisher, 154 pages
Price: BRL 40
To see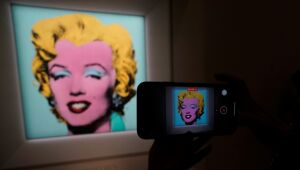 Auction
Marilyn Monroe's Warhall portrait sold for $ 195 million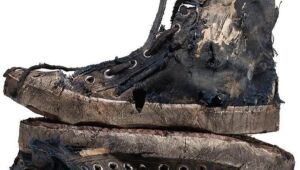 Fashion
With the "Destroyed" look, the new Balenciaga sneakers can cost around R $ 10 thousand and are constantly on the web.