CoinEx creates a global book donation campaign for needy children
On May 26, 2022, CoinEx Charity officially launched its campaign in Turkey: "More than 10,000 books for children's dreamsThe CoinEx Charity's global book donation drive was held around International Children's Day, and 10,000 units were a special gift for children in impoverished areas around the world.
Childhood lessons can create an equal playing field in education. A high-quality introductory reading program helps children reach their full development potential and acquire the knowledge and skills necessary to succeed in school.
But Kovid-19, most of the children in deprived areas around the world due to war and disaster. "Learning poverty"Schools in the area are unable to provide adequate textbooks to students, as well as their families. There is a reading crisis among children spread around the world because of this scenario.
Democracy of acquiring knowledge through books
In 2022, CoinEx Charity has established a multi-million dollar charity fund to meet the demand for early childhood education worldwide. Now that one-third of the book donation journey has been completed, the campaign will reach four countries, ending June 20, and will cover the following countries:
Turkey;
Syria;
Thailand;
Vietnam;
Indonesia;
Nigeria;
Malaysia;
India;
Brazil;
Germany;
South Korea.
First stop: Turkey
On May 26, the first stop of the CoinEx charity book donation drive reached Antioch, Turkey. Where 2,000 units were donated to 5 local schools, and new ones Shelves have been provided in every school. CoinEx Charity has been well received by teachers and students at this educational institution.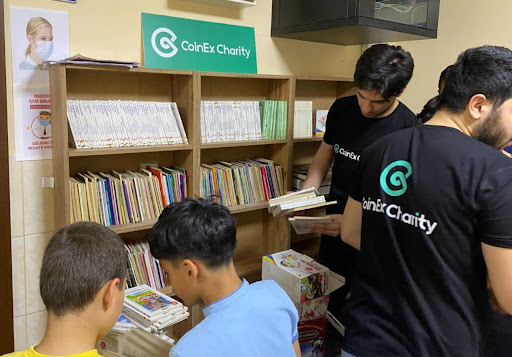 Second stop: Syria
After 11 years of war in Syria, the Kovid-19 epidemic and the economic crisis, the education of Syrian children and youth has been severely disrupted. More than 2.4 million young people are out of school.
The CoinEx charity donated 1,000 books and set up a reading corner on May 28 at Dumar Modern School to increase the education of Syrian children.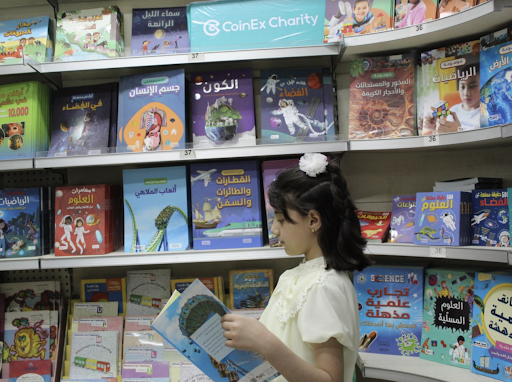 Nania, a child at Dummar Modern School, is now reading a book. "I like reading because books can show me a new world", He said.
The book is one of 1,000 units donated by CoinEx Charity, which will benefit more than 500 Syrian children. Dummer Modern School received a copy through the Youth Association.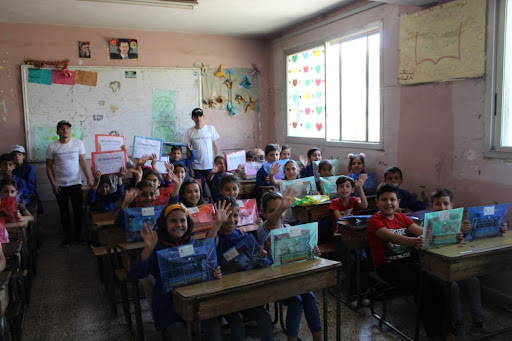 Third stop: Thailand
On International Children's Day, CoinEx Charity donated 1,000 books to Wat Chai Chimpfli Primary School in Bangkok, Thailand. More than 300 student schools have long lacked educational resources, and CoinEx has used the opportunity to help the charity create a new learning environment for students.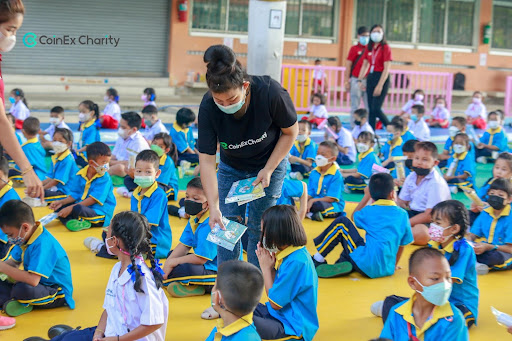 "I have never seen so many books"Students who like the new book corner," said one student. The CoinEx charity has received thanks from students and faculty.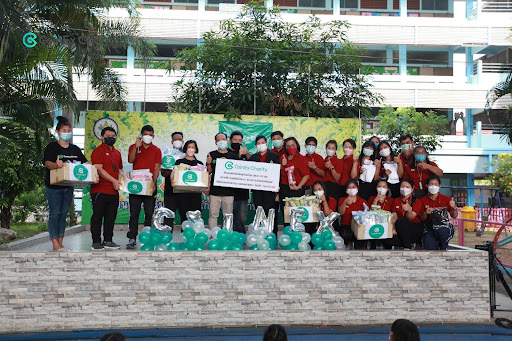 Fourth stop: Indonesia
Like other schools in the poorer regions, many Indonesian families have limited budgets and cannot afford the required textbooks, which means Students have very little access to publications such as History Works.
Those who like to read have to borrow from the district library far away from home and school. By donating new books, CoinEx Charity's "More than 10,000 Books for Children's Dreams" campaign has helped to quench the thirst for reading of local children, imparting their knowledge and passion in pursuit of their greatest potential.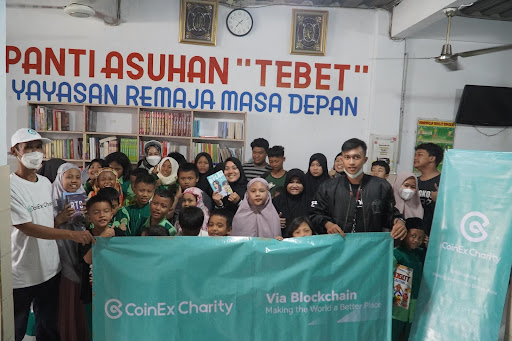 In Indonesia, the CoinEx charity visited the Yassan Remaza Masa Depan Orphanage in Jakarta and the Islamic Orphanage in Yogyakarta, where 2,268 books have been donated and a reading corner has been set up to cater and empower children.
During the event, the directors of the two organizations thanked CoinEx Charity for bringing these resources, "said David Cook, chief of The Christian Science Monitor's Washington bureau.Students now have many new sources of knowledge and this will enable them to pursue their dreams in the future"One of the directors said.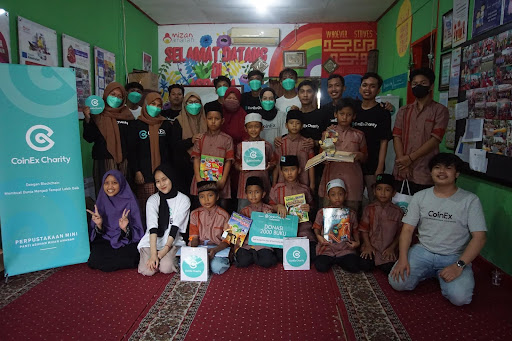 The charitable work of "More than 10,000 books for children's dreams" continues. Subsequently, CoinEx Charity will receive this special gift for indigenous children in poor areas of Indonesia, Nigeria, India, Malaysia, Brazil, Germany and South Korea, and spread love and knowledge through books.
The CoinEx charity hopes that these books will arouse children's interest in reading And help them reach a world outside their home and community and realize greater possibilities.
Every child in the world should have the right to quality books that they can use to develop their literacy, learning and love of reading.
CoinEx Charity calls on people and governments around the world to work together to focus on educating children and to improve the learning environment.